Puzzle Of Life is now live!
---
The Puzzle of Life was created during Castle Game Jam 2018 by a team Optimistic Universe ( Noncho Savov and Jurgita Rainyte).
The Game Jam was held in a medieval castle located in Örebro, Sweden between the 7th and 15th of July. The main theme was "Capricious" and development process took 5 days. (Some of the other games created during this game jam can be found here in itch.io)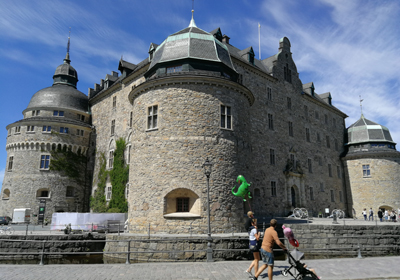 On a very first day, we knew our goal was to create an evolution based game. However, we were only vaguely familiar with the evolutionary history of life that happened on Earth. Therefore, a substantial amount of research had to be carried out (geologic eras, types of organism etc.) to familiarize ourselves with the evolution process and come up with an idea on how it can be implemented into the gameplay.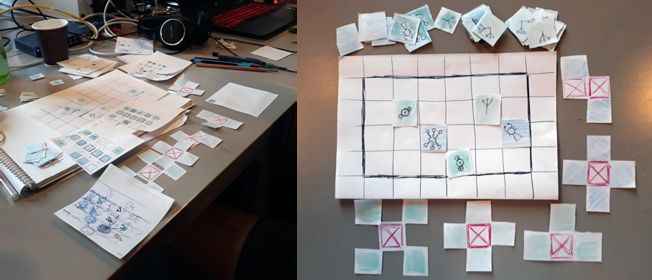 In addition to watching parts of David Attenborough's First Life (TV Series) and gathering some images for visual research, 80% of the time on day one was spent paper prototyping our game idea and most importantly gameplay mechanics. The paper prototype testing lead us to significantly narrow our game scope as well as get early player feedback. Later on, it proved to be of great importance, because it led to a straightforward development process.

Development Timescale:
Day 1 (9th July)
Researching the game idea: learning about evolution process and looking for visual reference materials. Creating an art inspiration board/mood-board. Paper prototyping game idea and mechanics.
Day 2 (10th July)
Continuing to gather player feedback using a paper prototype from day one. Creating game look prototypes. Already had some gameplay happening on a screen early in a day and by the evening already complete Level 1.
Day 3 (11th July)
Art asset production: background images and UI elements, working on "character" designs. Coding: started implementing art assets, UI and continued work on levels 2 and 3.
Day 4 (12th July)
Art asset production: Finalising "character" designs and starting their production. Coding: finished off levels 2 and 3 coding, started working on the implementation of a Highscore system and character (animal, plant) art assets.
Day 5 (13th July)
Art asset production: finishing last "character's" and UI elements tweaks. Starting, Info and Credits screen layouts. Audio research: game sounds and background music. Coding: finishing UI, implementing audio (sound effects, soundtrack) and Highscore system. Game submission 22:00
Day 6 (14th July)
Creating slides for a presentation, showcasing game to other developers and public, taking part in game presentations and award ceremony.
We had a blast developing Puzzle Of Life if you like our game we hope to see you in the Hi-score leaderboard! Enjoy!
Files
PuzzleOfLife.swf
Play in browser
Jul 23, 2018
PuzzleOfLife for Windows
22 MB
Jul 23, 2018
PuzzleOfLife for Android
26 MB
Jul 23, 2018